Products
たちばな
"Tachibana"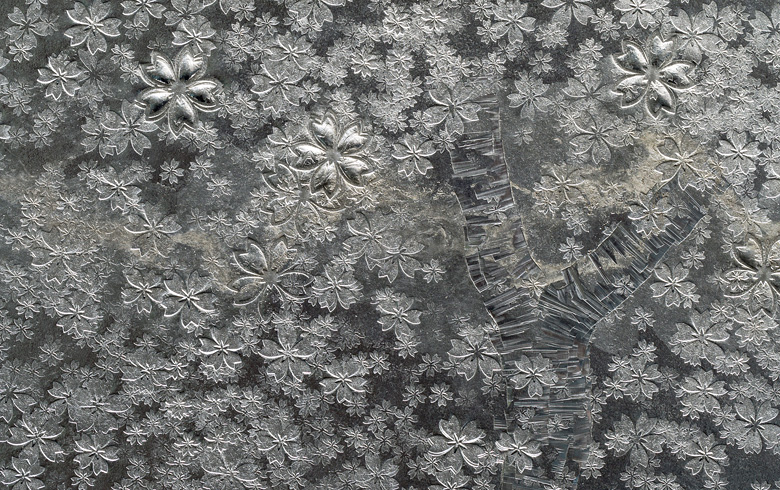 アーティスト 橘 智哉がコンウォールに
美しい <綾打ち> を施し "たちばな" が誕生しました。

様々な紋様が織りなす優美な世界に
見る人の心は魅了されることでしょう。
Thanks to the collaboration of the artist, Tomoya Tachibana, Moonlight offers a new line of interior decorating material called "Tachibana". The artist utilizes a special forging technique called "ayauchi" to form intricate patterns on the tin tiles, creating a world of enchantment and beauty.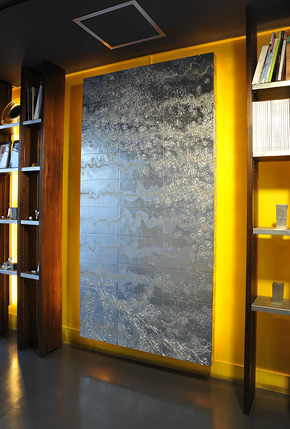 <綾打ち>とは金属板に文様を打ち込む技法です。
たちばなでは<綾打ち>を駆使し、様々な文様を重ねて絵画的な空間を表現しています。
"Ayauchi" is an original forging process developed by Tomoya Tachibana. This process is an essential part of "Tachibana" and produces a unique artistic effect found in no other product.